---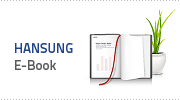 positon

Home

> Introduction >

CEO Message
CEO Message
HANSUNG CO., LTD was established in 1989

and now has grown to become a company with the best quality and competitiveness in production of ship diesel engine bearing and core parts of facilities of electricity, electronics and wind power through a constant research and development and investment in facilities. we concentrate our power not only on the production of the existing production but also on the development of products and we achieved the result that completed the development of sleeve bearing of from ø75 to ø320, which is the flower of the industry of body of revolution.

From now on we will constantly make efforts to become the first-class company as a company that specializes in metal bearing through development of various application products, and we will always make the best efforts to think in the position of customers and to satisfy customer's expectations.